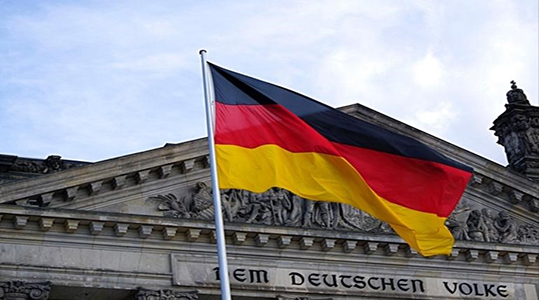 The Federation of German Industries (BDI) expects the German economy to grow by 3.5% this year after a drop in GDP by about 5% in 2020. Indicating that the economy will not be able to return to pre-levels of the "Covid-19" pandemic before next year soon.
The Federation's forecast is less optimistic than the government's forecasts published in last October, in which Berlin predicted that GDP would recover at a rate of 4.4%.
The president of the federation, Siegfried Rossum, explained that the economy will not be able to return to the pre-crisis level in 2021 due to the second wave of the epidemic, but there will be a good chance that it will do so in the first half of 2022.
The government will update its 2021 GDP growth forecast later this month.
Europe suffers from general isolation measures due to the outbreak of the new Corona virus, in record numbers and rates, and in Germany the government recently approved general isolation and the closure of all shops, schools and public institutions.
In this regard, the German Employment Research Institute (IAP) expects that every week of the closure in Germany will wipe out about 3.5 billion euros from the country's GDP.
Source (Asharq Al-Awsat Newspaper, Edited)