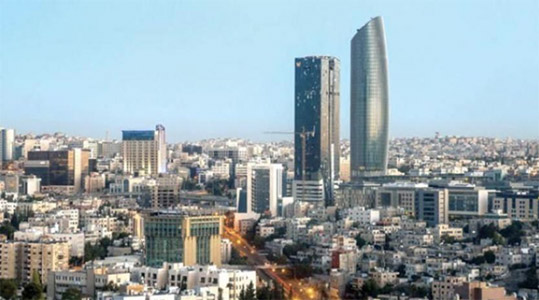 The International Monetary Fund has revealed that the growth of the Jordanian economy will shrink by 3% in 2020, expecting a positive rebound, and recording a growth rate of 2.5% in 2021, in a reflection of a gradual recovery with the decline of the pandemic.
According to IMF data that came with the conclusion of the first performance review in light of the "extended fund facility" agreement with Jordan, the program objectives related to public finances and foreign exchange reserves were relaxed, to ensure the availability of adequate resources to address persistent health and economic challenges, whereas the degree of flexibility of the program has also been enhanced to deal with health spending needs to cope with the Covid-19 pandemic if it exceeds expectations. In addition, the structural policing stages of "reform measures" should be amended to be more consistent with the authorities' ability to implement, as these changes help support the government's efforts to reduce the "deep effects" (meaning the long-term economic damage caused by the crisis) and support economic recovery.
According to the IMF, the pandemic containment measures along with timely fiscal and monetary stimulus policies (with the support of the international community) have helped mitigate the health and economic impacts of the Covid-19 pandemic. Nevertheless, unemployment rose to record levels of 24%, and external account and fiscal deficits increased. However, the authorities continued to progress along the path of reforms, including institutionalizing the campaign to combat tax evasion and strengthening tax administration. Besides, it strengthened aid programs for vulnerable groups, and maintained access to foreign markets.
The Fund revealed that the Jordanian authorities continue their commitment to the objectives of the reform program agreed upon at the time of the approval of the Executive Council to "facilitate the extended fund" in March 2020, which are maintaining macroeconomic stability in the medium term and raising the efficiency of public resources, in addition to supporting the inclusive growth and job creation by moving forward with reforms in the labor market and the electricity sector, and in improving the business climate, governance and transparency in a way that protects the most vulnerable groups.
Source (Ad-Dustour Newspaper-Jordan, Edited)