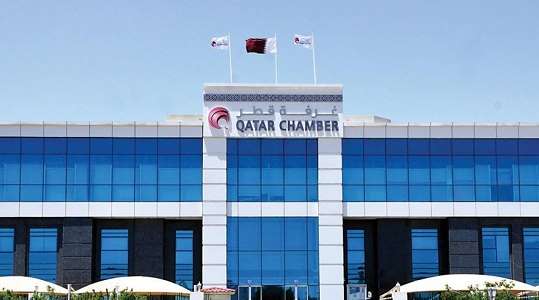 A report issued by Qatar Chamber that includes an analysis of the most prominent trends of the Qatari economy, as well as a report on statistics related to Qatar's foreign trade and private sector trade for December 2020 showed that the total value of private sector exports during the year 2020 reached about 14.9 billion riyals, compared to 21.6 billion riyals in the year 2019, meaning a decline of about 30 percent, affected by the repercussions of the spread of the Coronavirus, which negatively affected the global trade.
The exports of the private sector, during the month of December 2020, according to the certificates of origin issued by the Chamber, amounted to about (1,333) million riyals, compared to about (1,175) million riyals recorded in last November, an increase on a monthly basis of 13.4 percent.
According to the report, this improvement was driven by the large increase in exports on the model of the Gulf Cooperation Council certificate, which achieved a significant increase of 286.2 percent, as its value increased from about (99) million riyals to about (382) million riyals, in addition to the slight increase in exports. According to the unified certificate model for the GCC countries to Singapore, which amounted to 13.3 percent, however, the relative weight of this model at 0.9 percent reduces its impact on the private sector export growth index.
Source (Al-Rai Newspaper-Qatar, Edited)