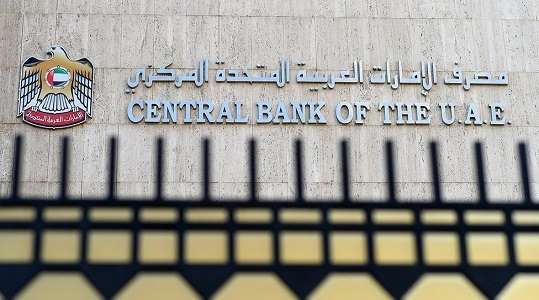 The foreign assets of the UAE Central Bank fell by 5 percent at the end of February, on an annual basis, affected by the repercussions of the Corona pandemic.
According to the data of the central bank, the bank's assets fell to 385.2 billion dirhams ($104.9 billion) in February 2021. Knowing that the assets amounted to 405.9 billion dirhams ($110.5 billion) compared to the same month of 2020.
On a monthly basis, the central bank's assets rose 1.8 percent, up from 378.1 billion dirhams ($102.9 billion) in January. The central bank attributed the decline in foreign assets in February to the decline in the value of foreign deposits by 26 percent on an annual basis, to 272.35 billion dirhams (74.2 billion dollars).
The central foreign assets include foreign securities worth 74.27 billion dirhams (20.2 billion dollars), in addition to other assets worth 38.55 billion dirhams (10.5 billion dollars).
The UAE economy was severely affected during the past year by the double whammy of the Corona pandemic and the drop in oil prices, in addition to the disruption of the tourism sector, one of the most important economic tributaries.
Source (Al-Araby Al-Jadeed Newspaper, Edited)