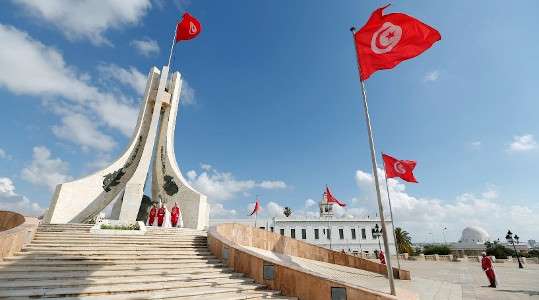 Tunisia lowered its GDP growth forecast for 2021, to 2.6 percent, down from a previous estimate of 4 percent.
The latest forecasts showed that the public budget deficit will reach 8.3 percent in 2021, up from previous estimates of 6.6 percent, while the country faces the worst economic crisis after the economy shrank by 8.8 percent last year, and the budget deficit reached a record level of 11.4. percent. The debt ratio is expected to reach 85.6 percent of GDP by the end of the year, compared to 79.5 percent in previous estimates. Adding that fuel subsidies rose from $138 million earlier this year to $1.15 billion.
Tunisia resumed its talks with the International Monetary Fund regarding obtaining a loan package based on the country's imposition of painful and unpopular steps aimed at liberalizing the economy. Meanwhile, talks with the IMF were halted on July 25, as a result of President Kais Saied's dismissal of the cabinet, the suspension of parliament and the assumption of executive power, in the face of prolonged government paralysis.
Source (The New Arab Newspaper, Edited)