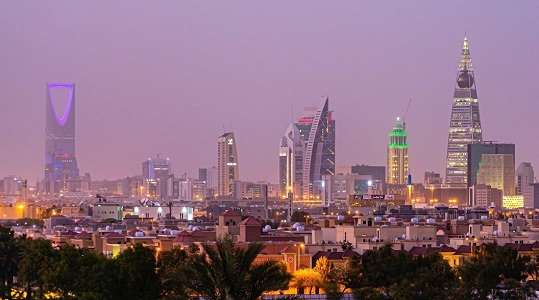 Recent forecasts showed that the Saudi economy will grow by 7 percent during 2022 on an annual basis, supported by the growth of the oil sector, as well as the strong levels of the non-oil sector.
According to a report issued by Jadwa Investment Company, the Saudi economy is heading to record a strong growth level during 2021, with the momentum expected to continue next year. Jadwa Investment revised its estimates of the gross domestic product for the whole of 2021 to 2.7 percent, compared to 1.8 percent, while adjusting the growth forecast for the non-oil sector to 5.7 percent, compared to 4.4 percent previously.
Jadwa Investment expects the economy to move forward in the next year thanks to the continued implementation of the Kingdom's Vision 2030, indicating that the next year represents a critical stage in the Kingdom's efforts to diversify the base of its non-oil economy. It also disclosed that economic growth is driven by the growth of the oil sector as a result of the Kingdom's increase in crude oil production in line with year-on-year increases in global oil demand, as the Kingdom's average production of crude oil is expected to reach 10.3 million barrels per day, which means an increase of 14 percent next year, which leads to a rise in gross domestic product at similar levels.
Source (Al-Arabiya.net website, Edited)