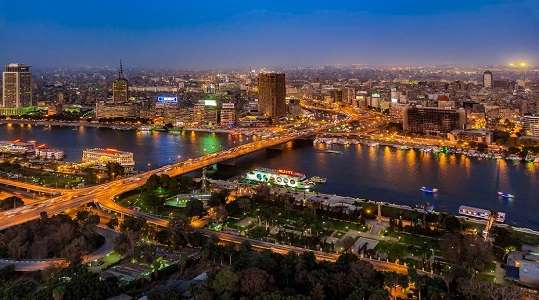 "Moody's" maintained its credit rating for Egypt at (B2), but changed its outlook from stable to negative.
"Moody's" indicated that the negative outlook reflects the increasing side risks of Egypt's ability to absorb external shocks. Noting that the tight global financing conditions increase the risks of weak cash flows compared to Moody's current expectations to support Egypt's external situation.
According to "Moody's", Egypt's strong trend towards GDP growth supports economic resilience and the potential to attract foreign direct investment.
"Moody's" gave a stable outlook for the banking sector in Egypt. She disclosed that the continued flow of investments in infrastructure, and the strong increase in spending rates, will support economic growth, while financial inclusion initiatives provide ample business opportunities for banks.
It is expected that the booming economy and deepening financial inclusion will provide huge opportunities for the rapid growth of the loan portfolio of banks and the reduction of provisions for loan losses, which will lead to a slightly higher profitability, despite the high operating costs and the increase in taxes.
Source (Al-Arabiya.net Website, Edited)