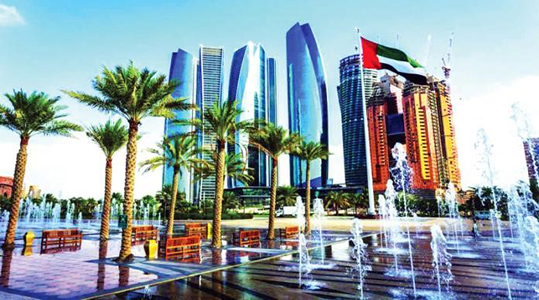 The International Monetary Fund (IMF) expects the UAE's GDP growth to reach 2.5 percent next year, indicating that the non-oil growth in the UAE could exceed 1 percent this year and increase to 3 percent next year.
The UAE central bank forecast real GDP growth of 2.4% in 2019, driven by faster growth in the oil sector. The economy grew 1.7 percent in 2018, according to government data. The UAE central bank also forecast a 5% growth in the UAE oil sector in 2019 compared to 2.8% in 2018 and a non-oil sector growth of 1.4% in 2019, slightly faster than in 2018.
The quarterly non-oil economic index compiled by the UAE Central Bank showed that the non-oil sector grew by 1.6% year-on-year in the first quarter of 2019. Whereas, the total economic growth was strong, with an annual rise of 2.2%, supported by the government activities and the growing demand of the private sector.
Source (Alarabiya.net, Edited)