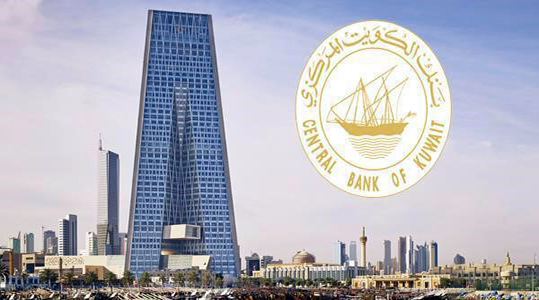 According to the monthly statistic released by the Central Bank of Kuwait, the official foreign reserve for Kuwait declined during the month of March, by about 1.89 percent, on a monthly basis.
According to the Kuwaiti Central Bank, Kuwait's reserve assets at the end of March recorded 12.189 billion dinars, compared to 12.424 billion in February.
The decline in foreign reserves coincides with the decline in Kuwaiti oil prices during March by about 49.29% on a monthly basis, and 62.39% on a quarterly basis with the outbreak of the price war between Saudi Arabia and Russia, along with the closures caused by the incursion of the Coronavirus globally and the suspension of Aviation movement.
On an annual basis, Kuwait's reserve assets increased by 5.83 percent, knowing that it was 11.518 billion dinars in March 2019.
In parallel, spending of citizens and residents decreased during the first quarter of this year by about 932.2 thousand dinars, compared to the same period in 2019.
According to data issued by the Central Bank of Kuwait, the spending of citizens and residents during the period from January to March decreased by 15.6 percent, and by a value of (932.2) million dinars, to reach about 5 billion, compared to 5.94 billion for the same period in 2019
Source (Al-Rai Newspaper-Kuwait, Edited)