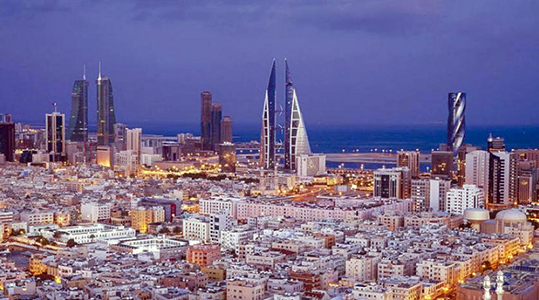 Standard & Poor's credit rating agency expected that Bahrain's economy would shrink by 5 percent, and that Bahrain's fiscal deficit to widen up to 12 percent of GDP this year, compared to 4.6 percent in 2019, due to many reasons including the decline in oil prices.
The sharp declines in oil prices have affected the economy of the Gulf countries, especially Bahrain, which is heavily dependent on oil revenues, at a time when the Kingdom of Bahrain is witnessing attempts to reduce dependence on oil and to encourage domestic and foreign investment in the fields of real estate and tourism, as the real estate market in Bahrain is considered as one of the strongest markets in the region.
Oil and natural gas remain the only important natural sources in Bahrain, controlling the economy and providing it with nearly 60 percent of revenue. Bahrain has benefited from the oil boom since 2001 to achieve its economic growth.
The Kingdom of Bahrain has succeeded in attracting investment from other Gulf countries, to contribute to the development of infrastructure and projects that improve the standard of living, housing, health, education, water, electricity, and roads. Bahrain has also expanded into heavy industries, banking, and tourism recently. It is also the main banking hub in the Gulf region, in addition to being a center for Islamic finance.
Source (Al-Sharq Al-Awsat newspaper, Edited)