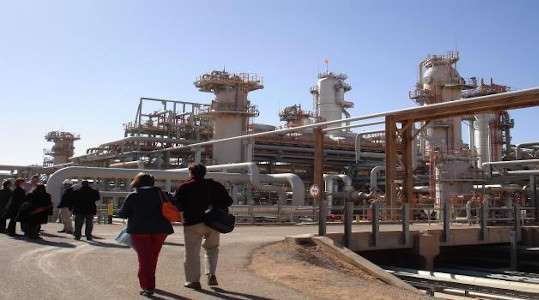 The Algerian customs revealed that oil constituted the most important Algerian sales abroad during the first three months of 2020, as it represented 92.40 percent of Algerian exports, as its revenues amounted to 7.04 billion dollars, compared to 9.48 billion dollars during the same period last year, registering a decrease of 25.35 Percent, due to the decline in oil prices to historical levels below the threshold of $40 during the second and third months of this year.
On the other hand, the value of non-oil exports amounted to 578.6 million dollars, equivalent to 7.60 percent of Algerian sales abroad, compared to 658 million dollars during the same period last year, representing a decrease of 12.06 percent, limiting the total exports to Algeria to 7.62 billion dollars, and 10. 14 billion dollars during the same period last year.
Concerning Algeria's imports, its total value reached $9.12 billion, compared to $11.33 billion, as it contracted by 19.52 percent, due to the stagnation of maritime navigation at the end of February and March due to the spread of Coronavirus in China, the first supplier of Algeria.
According to Algerian customs figures, the Algerian trade balance recorded a deficit of $1.5 billion during the first quarter of this year, recording a rise of 26.21 percent, compared to the same period in 2019, when it recorded $1.1 billion.
Source (New Arab newspaper, Edited)