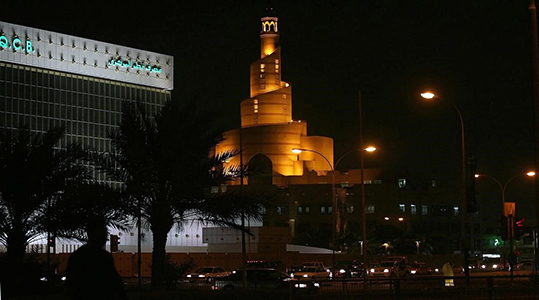 The data issued by Qatar's Central Bank showed that the total reserve in the Qatari banking system decreased by 6.2% to 102.8 billion riyals (28.2 billion dollars) at the end of last June, compared to 109.6 billion riyals (30.1 billion dollars) in May. While it rose 22% year on year, to 83.7 billion riyals ($22.9 billion) in June 2019, and about 67 billion riyals ($18.4 billion) in May 2018.
The total reserve had jumped to the level of 91.01 billion riyals (25 billion dollars) at the end of the first quarter of this year, compared to the level recorded during the same period last year, as it was estimated at 82.7 billion riyals (22.7 billion dollars), registering a growth of about 10.85 percent on a quarterly basis.
The mandatory reserve, which constitutes 37.8% of the reserve, stood at the level of 38.9 billion riyals during last June, compared to 40 billion in May, and 36.3 billion on an annual basis. While the surplus balances with banks' reserves decreased to 16.7 billion riyals, compared to 17.12 billion riyals last May, and 4.73 billion riyals in June 2019.
Source (The New Arab Newspaper, Edited)