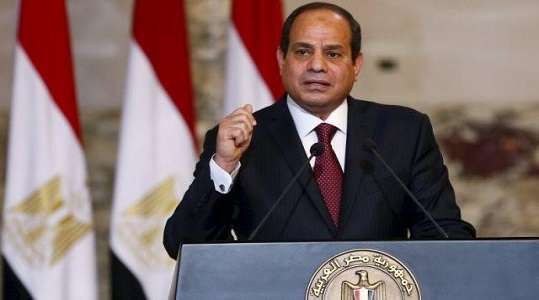 Egyptian President Abdel Fattah El-Sisi pointed out that "we have the right to dream that our exports will reach 100 billion dollars within two to three years."
He added: Together, we can achieve this dream, but this requires continuous work, and what has been achieved during the last period is a step on the road, and we have a long journey ahead to achieve what we dream of our country in the field of industry.
Egypt is currently heading to localize many industries, working to reduce imports, looking for new markets in Africa and elsewhere, and its agricultural exports increased at the time of the current crisis, affirming that serious work must be done, in search of comparative advantages.
On the other hand, the Arab Monetary Fund presented a new loan to Egypt, within the framework of facilitating the structural correction, in the amount of 153.47 million Arab account dinars, equivalent to about 639 million dollars, to meet the current challenges and support a reform program in the government's financial sector.
The Fund is also studying requests from a number of member states to take advantage of its financial resources, and is working to complete procedures in this regard, in order to ensure the provision of support as quickly as possible, so as to enable member states to meet financing needs and strengthen their financial positions to meet various challenges, especially at such times.
  Source (Al-Rai Newspaper-Kuwait, Edited)