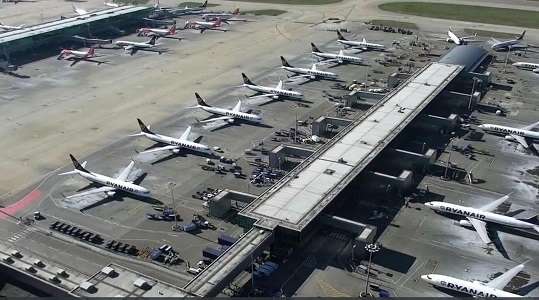 Mohamed Bakri, Vice President of the International Air Transport Association for Africa and the Middle East, revealed that airlines in the region will incur losses of $4.8 billion in 2020; The sector was affected by the outbreak of the new Coronavirus (Covid-19).
Al-Bakri said that the number of flights in the region decreased by 50% in the month of July compared to January of 2020, pointing out that flights in the region decreased by 70% in July compared to July last year, while last April recorded the lowest decrease in the level of flights worldwide.
He stressed that the recovery of the sector is very slow, noting that global airlines are losing $37 per passenger this year, compared to a loss of $4 in the past year, expecting the airline to resume its normal activity in 2024 due to the very slow recovery.
The International Air Transport Association (IATA) called on governments in the Middle East to coordinate biosafety measures for travelers at the regional level with the re-launch of the aviation sector; This is in coordination with the Global Framework for Public Health Protection, which was approved by ICAO as part of the take-off plan "Air Travel Guidelines during the Global Health Crisis" launched by the organization on June 1, 2020.
Source (Al-Khaleej Newspaper-UAE, Edited)