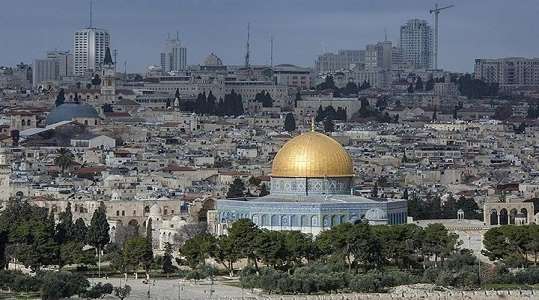 The Palestinian Monetary Authority (the central bank's operating institution) expected the local economy to contract by between 5.2 and 8.5 percent in 2020, due to the fallout from the Corona pandemic.
According to the annual report of the Monetary Authority, the Palestinian economy was exposed during the year 2020 to more challenges, notably the Corona pandemic. Accordingly, the Monetary Authority expected the economy to shrink between at least 5.2 percent if the situation returns gradually after the pandemic is contained, and about 8.5 percent if the recovery is slower or additional restrictions are imposed.
On March 5, Palestinian President Mahmoud Abbas declared a 30-day health emergency extended 4 times and still in effect. With the onset of the state of emergency, the government imposed a total closure of economic activities for two months, which it partially lifted at the end of May, after containing the first wave of the outbreak of the Coronavirus. But the outbreak of the pandemic has expanded greatly since the beginning of last June, with Palestine registering one of the highest daily infection rates in the world, compared to the population according to the World Health Organization, where Palestine recorded 16,628 confirmed cases of the virus, 7929 recovered, and 87 died.
The restrictions imposed by the government on the local economy led to a sharp decline in its revenues from local taxation by more than 50 percent, and as it stopped receiving clearing revenues from Israel, which constitutes about 60 percent of the total, since May, the decline in public revenues reached to 80 percent, according to data from the Ministry of Finance.
The Palestinian Authority has stopped receiving revenue from clearing since President Abbas announced on May 19 that the Authority is in a position of agreements and understandings with Israel, including civil and security coordination.
The clearing is taxes that Palestinians pay for their imports from or through Israel, which Tel Aviv collects on behalf of the Palestinian Authority under the Paris Economic Agreement, and which it transfers to the Palestinian treasury at the end of each month after deducting a commission of 3%.
Source (Anatolia Agency, Edited)