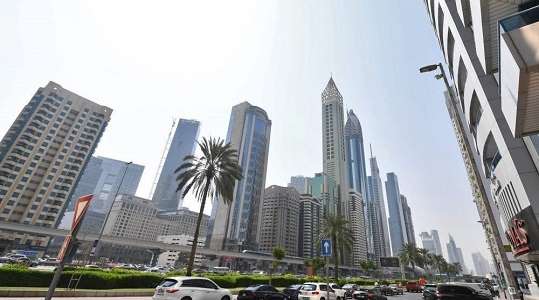 The "Annual Economic Report 2020" issued by the UAE Ministry of Economy showed that the UAE will return to the path of economic growth again in 2021, after recovering from the economic repercussions resulting from the outbreak of the Covid-19 pandemic, which contracted the global economy and all economies in the world, during the year 2020.
According to the report, the UAE is expected to achieve real economic growth in 2021 by 1.3 percent, compared to a contraction of 6.6 percent in 2020, while the average growth of the UAE economy is expected to reach 2.6 percent in 2025. It is also expected that the UAE during 2022/2021 will remain without unemployment among its citizens, as is the case this year, despite the repercussions of "Covid-19". In 2021, the UAE is also expected to maintain its position among the world's largest countries in the volume of investment activity, as it will belong to the category of countries with the highest levels of investment activity, with activity levels ranging between 10 and 20 degrees.
In 2021, according to the report, the UAE will remain among the highest countries in the world in achieving surpluses in the current account of the budget during the current year 2021, with a growth rate of 7.5 percent compared to a surplus of 3.6 percent in 2020.
Source (Al Khaleej Emirati Newspaper, Edited)