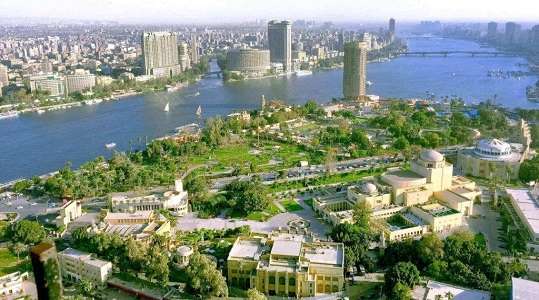 The Egyptian House of Representatives has finally approved a draft law linking the general budget for the fiscal year 2021-2022, general visas, schedules and appendices to it, with total uses amounting to 2.461 trillion pounds (about 156.8 billion dollars), or 34.6 percent of GDP, divided into expenses by one trillion and 837 billion and 723 million pounds, possession of financial assets worth 30 billion and 292 million pounds, and repayment of loan installments totaling 593 billion pounds.
The interest required to be paid on domestic and foreign loans in the draft new Egyptian budget is estimated at 579.6 billion pounds, bringing the total installments and interests of debts due in the new fiscal year to about 1.172 trillion pounds. The draft budget aimed to increase public revenues to 1.365 trillion pounds, including tax revenues estimated at 983.1 billion pounds.
Estimates of the "other expenses" item in the new budget draft amounted to about 113.8 billion pounds, compared to 105 billion in the year 2020-2021, and related to the budgets of the Ministry of Defense, national security agencies, and the Ministry of Foreign Affairs. While 5 sectors accounted for about 72 percent of the total investments, they include human development services (338 billion pounds), transportation and storage (245 billion pounds), real estate activities and construction work (132 billion pounds), and non-oil manufacturing industries (109 billion pounds), and agriculture (74 billion pounds).
Source (Al-Araby Al-Jadeed Newspaper, Edited)